Floor Joint Systems
Standard Duty Floor Joints
Interior Walls
Exterior Walls
Ceilings

DSB Series is appropriate for both indoor and outdoor Wall and Ceiling Seismic Joints. On exterior wall installations, the back seal is installed as a vapor barrier.


Model
Model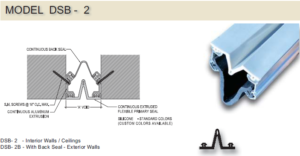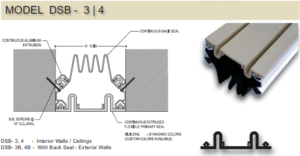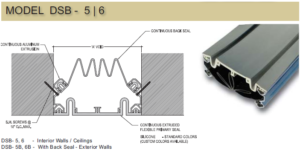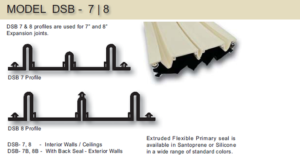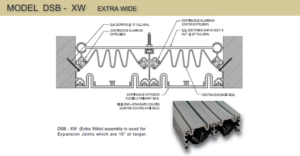 Exposed Seal Material
Silicone
Santropene (TPE)
Extruded Silicone Elastomeric Seals
DSB Silicone seals offer a greater resistance to fire.
Standard Colors
Silicone Elastomeric Seals are available in wide range of colors based on Dow Corning 790 standards
Custom Colors Available
>Color does not fade
>Greater resistance to fire
>Exposure to extreme heat will not produce toxic fumes
DSB-2

DSB-3

DSB-4

DSB-5

DSB-6

DSB-7

DSB-8

DSB-9

DSBXW-10